Interior Painting
Exterior Painting
Residential Painting
Commercial Painting
Barn Painting
Heavy Duty Seamless Eavestrough
Gutter Screen Products
Interior Painting
Property maintenance is very important to the integrity and profitability of your space. WMJ Comerical Coatings and Contracting has the experience and equipment to handle residential and commercial painting projects of almost any size and will work to complete your project in a timely, professional manner.
We work hard to minimize disruption to your daily activities and protect your property during the entire painting process. When painting the interior of your home or business, we take care to work around fixtures, furniture, and equipment within the space while we work – saving you time and effort. When we're done, we make sure your space is clean and will be ready for you and your family, employees, or your customers with minimal effort on your part.
We stand behind our work on every job we do.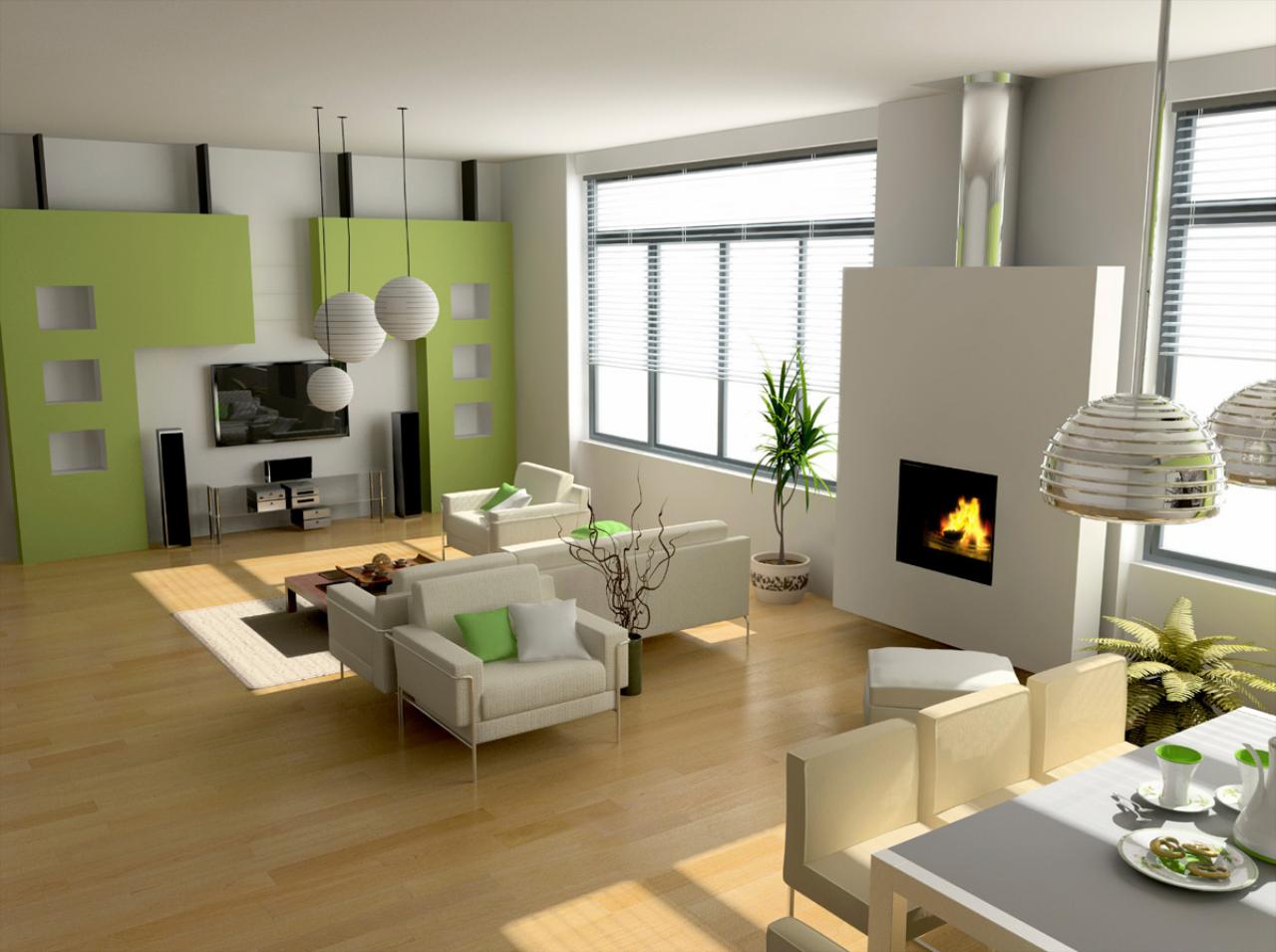 House Painting
Yes! We have paint for your aluminum or vinyl siding!
With the proper preperation and paint we can repaint your faded aluminum or vinyl siding.
Do you want a color change? No Problem!
Aluminum or vinyl will not rot or corrode like wood or metal. It poses no problem for a properly applied paint to last 20+ years. You can save thousands of dollars from replacing faded siding!
We also paint faded metal roofing, wood siding and stucco.
The exterior of your home or business provides the first impression about you that your neighbors or potential clients receive. Make it a good one with a quality exterior finish from WMJ Commerical Coatings and Contracting. We can help restore the curb appeal of your home or business and give your guests the right impression from the start.
Exterior property maintenance is important not only visually, but structurally. A good exterior paint or finish can help avoid water intrusion as well as prevent rot and decay on the structure of your property and helps to make sure your property looks good and continues to offer a safe, enjoyable, and productive space for you and your family, employees, or customers.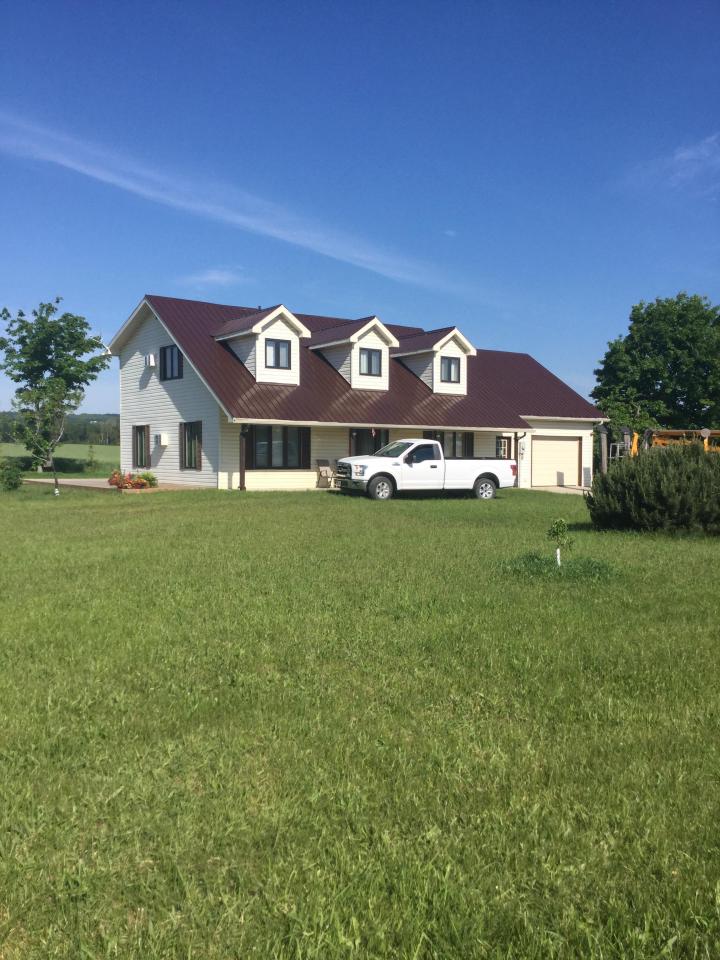 Residential Painting
WMJ Commerical Coatings and Contracting offers services for both interior and exterior painting projects around your home and will help you make your property look fresh and like new.
Whether you're looking to change things up with a new color, or just need to refresh and protect your home with a new coat of paint, we have the equipment the manage any size painting project and offer you with quick, affordable painting solutions.
WMJ Commerical Coatings and Contracting uses quality materials to deliver professional results on each job. Contact us today for more information or to schedule your next painting project.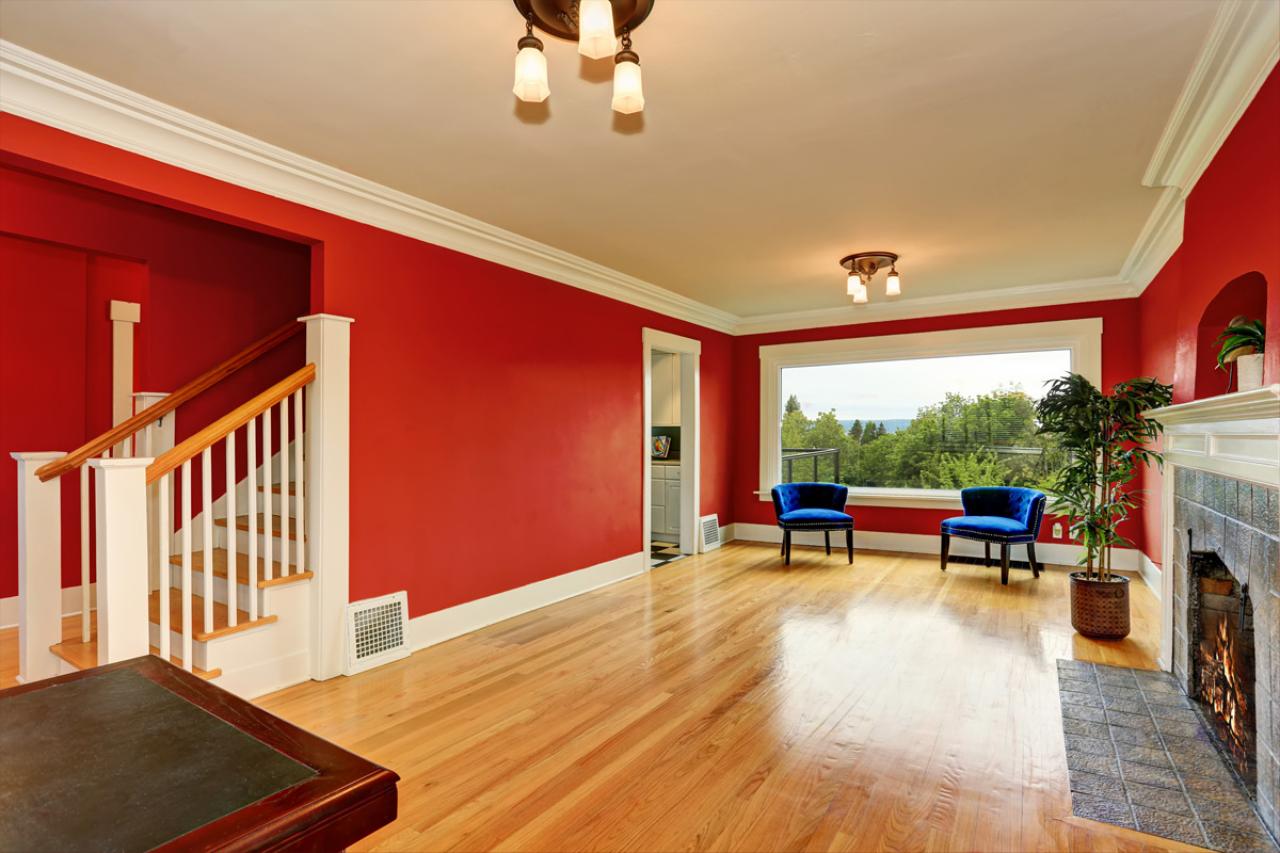 Commercial Painting
Locally owned and operated,WMJ Commerical Coatings and Contracting is an interior and exterior painting contractor serving the providence of Ontario and surrounding areas. We are focused on dependable painting services and exceptional customer care for all types of commercial projects.
At WMJ Comerical Coatings and Contracting, we are passionate about our craft and want to do the job right the first time. Our professional painters work closely with you to meet every need and exceed your expectations. We use high-quality paint, materials, as well as the latest techniques to ensure your business looks great for years to come. Call us today for a free estimate on all your painting projects.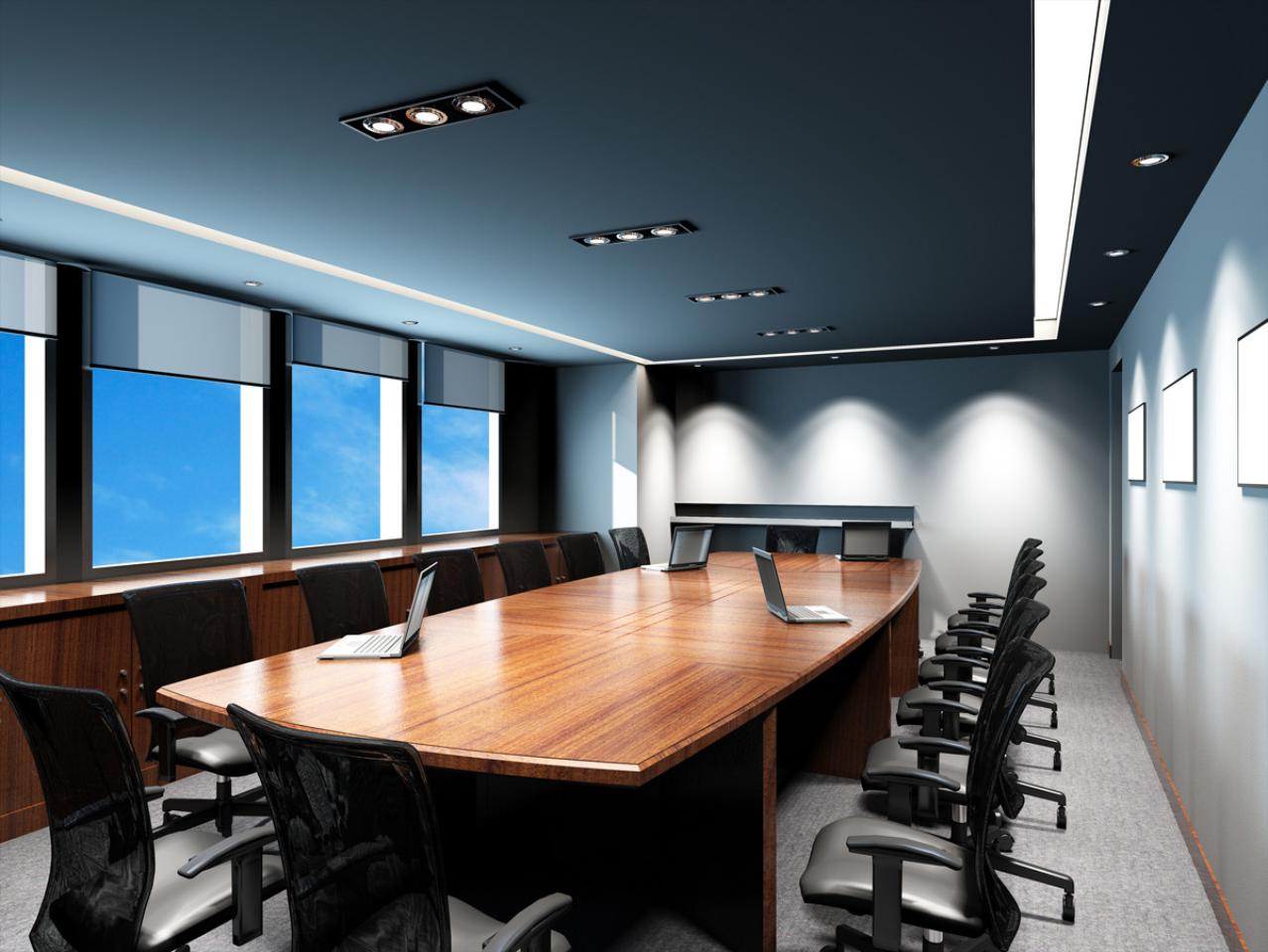 Drywall Repair
WMJ Paint and Repair offers full service interior painting services. Our motivated teams are ready to prep your space before painting. We will mask and tape fixtures and trim, cover flooring and furniture, and protect other features in your home or business to ensure your new colors only go where you want them. We can even help make minor drywall repairs to truly revitalize your spaces and make your home or business look great. Everything we do is in the pursuit of delivering a beautiful, professional space for you and your family, customers, and employees to live, work, and enjoy. WMJ Paint and Repair will also finish up your painting project with full clean up services so you can start enjoying your space right away.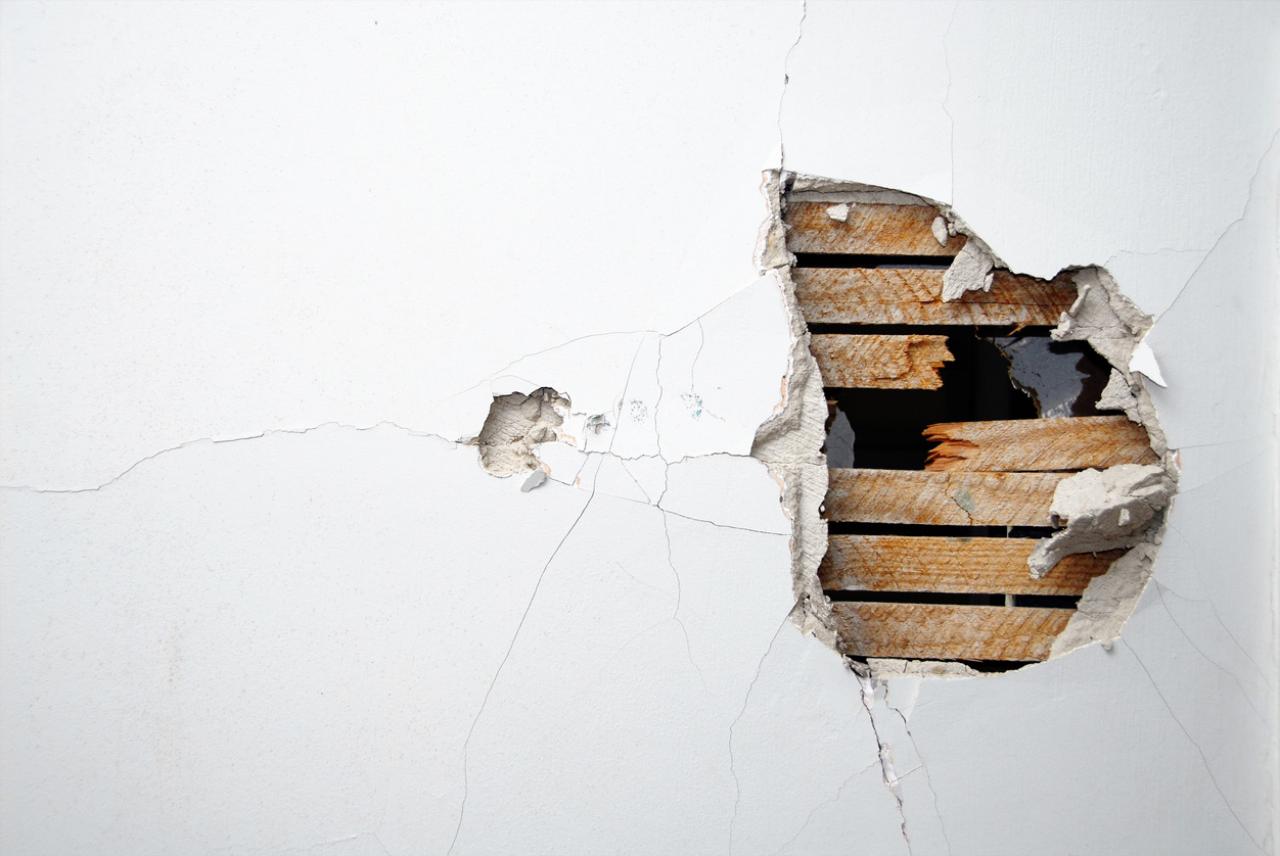 Barn Painting
Preparation - We provide all of the necessary prep work which may include repair, washing, screwing or nailing, etc.
Primer - If we need to prime or undercoat, it is very important that the proper materials are used for the job. You can have a top quality primer but if it is not made for the proper surface it may rust or peel.
Paint - for the finish coat or coats. We aapply only top quality environmentally friendly paint. Again you must use the proper paint for the surface it is being applied to. A common mistake is that people using the wrong finish paint end up with horrible results. This leads to them having to spend up to 4 times the intitial investment to fix the problem.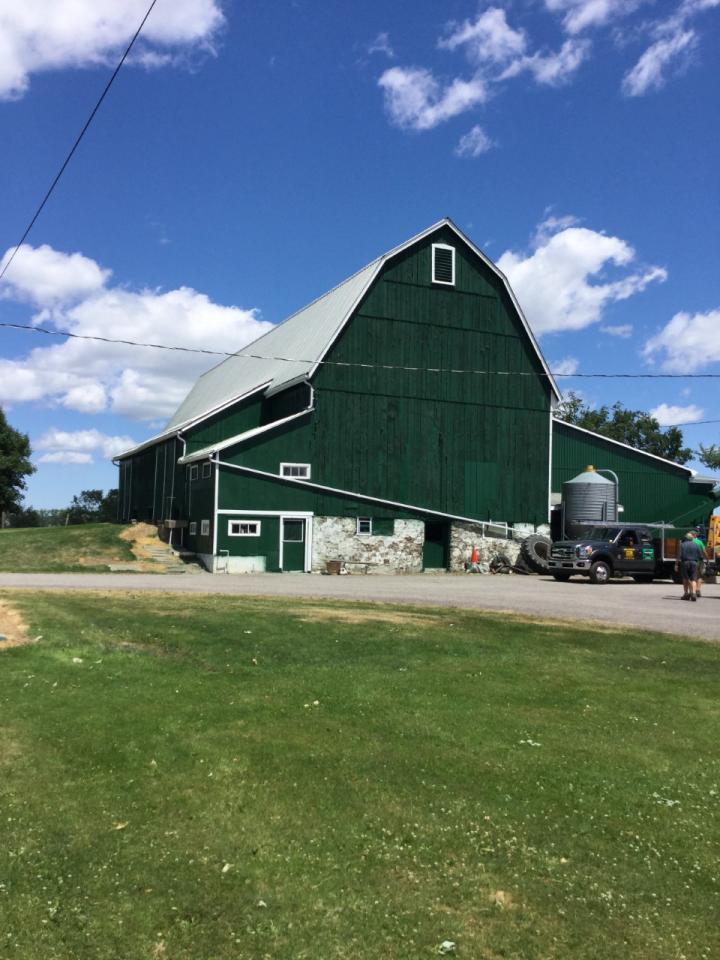 Heavy Duty Seamless Eavestrough and Gutter Screen Products
Ice and snow can be a real problem, especially on metal or steep sloping roofs.
We have available a standard or Heavy Duty Seamless eavestrough that is made on site and guaranteed to perform.
We also have different varieties of Gutter Screen. This is a heavy duty screen that installs in your eaves and stops leaves and debris from entering and clogging your gutters.
Just think... you never have to climb the ladder again to clean you eaves!
We also install snow slide protection. Roof mounted clear stoppers that help prevent the avalanche of ice and snow from sliding off your roof and damaging something below or even worse, injuring someone.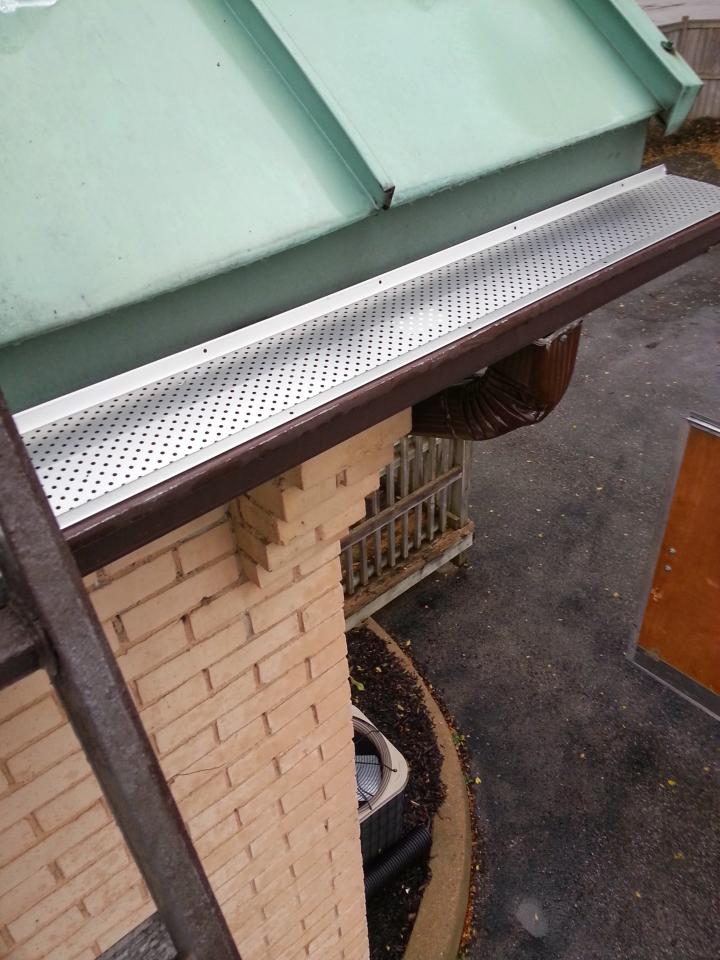 SERVING MOST OF ONTARIO